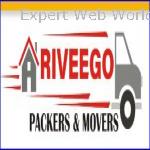 Region Packers and Movers
Contact Number: +91-94620 06264

If number is not correct inform us.
Address: Address : Plot No.8, Street No.4, Opp.Park View Public School, Ashok Vihar Phase 3, Gurugram, Haryana India

Gurugram
Haryana
India
122022
Website:

Phone: +91-94620 06264

Posted Date : 16-02-2021


About Region Packers and Movers :
About Us

WELCOME TO RIVEEGO PACKERS AND MOVERShdline

Relocating involves a great deal of stress, willn't it? in spite of whether or not you're house shifting in Gurgaon or if you're shifting in Haryana and different states of the Republic of India or if shifting internationally– relocating definitely does involve stress.

As a workman, you would possibly already be having quite a heap to upset on day to day basis- official tasks, projects, targets, conferences and then on! Let's say you're with a family; your responsibility solely will increase.

Among of this chaos and shortages of your time, a choice to maneuver solely adds to the burden. whereas you opt to on a house shifting, you will have much more necessary and imperative matters to upset and pay attention of than stressing around packing stuff and moving them. So, moving connected works area unit best left to packing and moving services in Gurgaon and let the skilled packers and movers handle your house shifting.

Services

PACKING AND MOVING
Packing and moving is always a big task in Gurgaon... so don't worry we are here Packers and movers in Gurgaon, just relax and let us to take care of your stress. We have become prime in moving and packing segment.

Our packers are trained and specialist in art of packing. Riveego Packers and Movers has been giving remarkable front edge benefits through high quality service based on its modern facilities, We have also new technology with lot of packing services.

We are providing all moving services like Packing & Moving, Home Shifting, Office Shifting, Car Relocation, Loading & Unloading, Rearranging the items, Warehouse storage, Transportation.

WAREHOUSING FACILITIES
OK, you're done with removal, most of your stuff is safe in a new home or office. But what if you need to store some of your goods elsewhere? We understand that such place must be safe and secure, no matter if you need to store your goods for a few days, a couple of weeks or a few months.

Goods are stored under firm supervision. CTC cameras are also installed at our warehouse for safety. Our warehouses store all your stuffs like mattress, tv, computers, musical instruments and other variety of stuffs in a proper way.

Warehouse is full covered fire sprinkler protection system. Every Item Moved In or Out is Inventoried and Recorded. Climate, moisture, dust and pest controlled.

OFFICE SHIFTING
Sometimes you need to transfer all your office items hastily, efficiently and harmlessly. New office is a new beginning right? We know that you have more important things to do and the last thing you want to think about is office removal itself. This is where a removal service is definitely needed.

CAR TRANSPORTATION
Trying to move your favourite car to the native village? Don't sweat it; instead, let the professionals do the massive legwork. At Riveego Packers and Movers in Gurgaon, our expertise in shipping luxury vehicles is vast.

We guarantee 100% safety whether you're moving to Kashmir or Kanyakumari because we have a proven strategy for decades.

Our experts will guide you through the process of shipping your vehicle and getting the best quotes from car transporters around you. If you feel unsure at any point, don't hesitate to contact us immediately.
don't forget to mention that you found this ad on Expert Web World Directory Website.
---