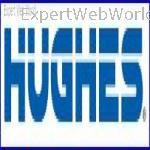 About Hughes India



Hughes India is a majority-owned subsidiary of

Hughes Network Systems

, LLC (HUGHES), the leading global provider of broadband satellite networks and services.

Hughes India is the largest satellite service operator in India providing a comprehensive range of broadband networking technologies, solutions, and services for businesses and governments, including Managed Services to meet every communications challenge.

For more than two decades, Hughes has been making progress in efforts to connect people, businesses and communities: bridging the digital divide and contributing to disaster preparedness and recovery.

Being the pioneer in the Satellite connectivity operations, Hughes offers advanced solutions and enterprise offerings for the government as well as businesses.

Hughes is present across all key vertical markets ranging from Banking, Education, Defense, Telecom, Energy, Retail and addressing the connectivity of needs of the various government departments.




Our Services





Hughes India Managed SD-WAN




Hughes as a company has been in the connectivity space for 30 years. It is our mission, to be the global connectivity provider for people, enterprise and things. Now there is a hyper need for connectivity at a different scale.

As a result, Hughes has evolved to a very diverse company and various entities have evolved into a complete end to end managed service provider. Over 450,000 sites are managed globally out of which 130,000 sites is of Hughes India.

Out of this, the Non-Sat and SD-WAN areas are growing in number, two to three times year over year.



What is Hughes SD-WAN?



SD-WAN is a software-defined wide area network. Hughes offers architecture that manages the software-defined edge of network services, has centralised management and control, zero-touch provisioning, and a single point adapting to the whole network dynamically.



Hughes SD-WAN Seminar



Hughes India launched SD-WAN services at a Seminar cum Launch event on 22nd August 2019, held at JW Marriott, Sahar Mumbai. With good industry participation by technology partners like Citrix, Fortinet and Systrome, sharing their vision on how they see the SD-WAN market and the many elements of SD-WAN. The interactive seminar was a new initiative and the same along with the content was well appreciated by all attendees.




Satellite Bandwidth Services





Digital Cinema


The Indian film industry is currently sized at $1.5 billion and is the largest in the world, both in terms of the number of films produced annually; 800 in over 20 languages, and the number of theaters; 12,000 across cities.

However, even though India enjoys a dominant position in cinema industry, around 85% of films fail at the box office and many do not recover costs.

The screen to people ratio; only 12 screens per 1 million people, is a pull-back to industry growth, leading to the limited release of films and high piracy records.



E-Learning


Hughes Communications India Private Limited, the global leader in VSAT and broadband satellite networks and services, sees a tremendous opportunity to connect and deliver satellite broadband across the country and is committed to bridging the quality education gap in India.



SME Broadband Services


If you're looking to conduct your business over the internet, research term papers more quickly, send and receive emails and upload and download files in a fraction of the time your dial-up connection would take, chat with business partners, colleagues and friends, or simply surf faster& and you're looking to do it today, then HughesNet makes perfect sense for you and your business.

Total Views : 36

don't forget to mention that you found this ad on Expert Web World Directory Website.
---
HughesNet Brodband Internet Services
Contact Number: +91 1243072500

If number is not correct inform us.
Address: Plot No. 1, Electronic City, Phase IV, Udyog Vihar, Sector 18, Gurugram, Haryana

Gurugram
Haryana
India
122015
Website:

Phone: +91 1243072500

Posted Date : 16-02-2021


---